Mobile Application Development
This is the right time for mobile application development to expand your business!
With the constant innovation in technology and due to the ease of access, mobile is the way to go. The demand for mobile apps has increased in every business. At Brainwork Technologies, we strive to provide you with an excellent mobile application for your business. With the escalated use of smart phones, we build you an application that is user friendly and allows your business, products and services to reach a larger audience.
With our technical capabilities to create applications in various platforms including iOS App Development, Android App Development, Windows Mobile App Development, we are considered as the most sought after mobile app development company in Delhi.
Our Services
We are experts in mobile application development in India. Our services include:
The development of applications for iOS7 and Android.
We create custom applications that work with GPS, GCM, Socket Communication, Bluetooth, Social Networking, Maps, Web service , Ad – Server, E-Commerce Shopping Cart, Payment Gateway (like Google Checkout, pay pal, etc. ) and several other utility tools.
We use the latest technology that includes Java, Android, PHP, WordPress, HTML, CSS, XML, Objective –C.
We also develop offline apps and apps for the internal use for the organizations.
iOS App Development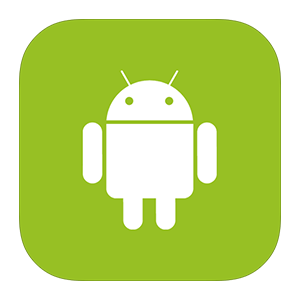 Android App Development
Windows App Development
We use the latest technology to develop highly customized mobile applications.
Our team looks after your application from the planning phase to the development and until the launch.
We develop mobile apps using an agile process.
We ensure cost efficient services with timely delivery and full support and updates post the launch.
We are known for efficient mobile app development services in Delhi and we serve clients across the nation.